Product Highlights
---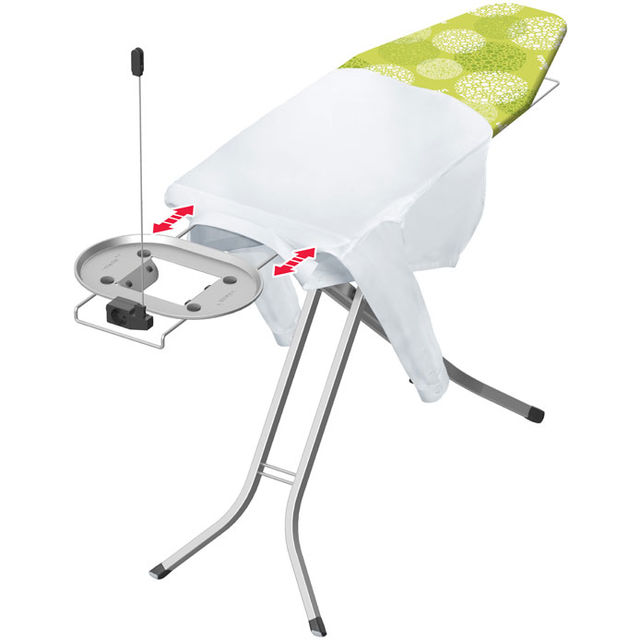 1. Extractable XXL iron rest
This is an ironing board with steam unit holder for any extra-large steam generator iron (XXL holder size). The solid iron holder can be extracted from the board so you have more space to freely move the iron around if you want to iron sheets or work on shirt collars.
2. XXL extension rail for laundry
This rail is useful if you want to iron your sheets lengthwise. Get rid of any creases or wrinkles step by step with this handy feature. Hang your sheet over the iron rack to prevent it from touching the floor while you're working on the large ironing surface (122 x 44 cm board surface).
3. Adjustable height
It is very easy to adjust the height of this ironing board for sheets. It's seamlessly adjustable from 75 – 95 cm and can also be folded down to a compact size for storage.