Product Highlights
---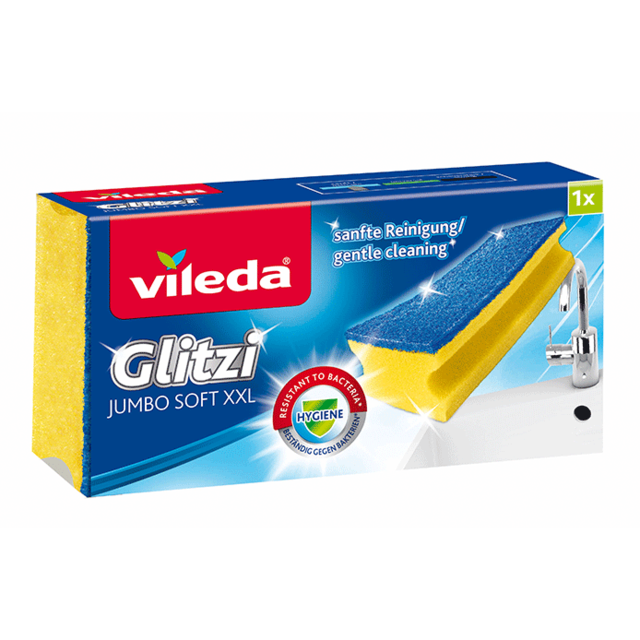 1. High-quality abrasive
Glitzi Jumbo Soft sponge is a non-scratch sponge that gently removes limescale. Scouring mesh will not crumble or peel away from sponge.
2. Ideal for the bathroom cleaning.
Jumbo size for quickly cleaning larger surfaces.
3. Long-lasting and durable sponge
Made of high-quality materials, the Glitzi Jumbo scouring pad and sponge are joined using a special method of adhesion. As a result, this Vileda sponge scourer lasts a fairly long time.